The leaves are slowly starting to take on orange hues and fall to the ground creating carpets of yellow, orange and browns. Autumn has its own special beauty as it draws the growing season to an end- a time to relax after a busy growing season! Before winter arrives, however there are a few essential pond maintenance tasks that need doing to both your garden and pond as discussed here. Investing time to maintain your garden pond will benefit its inhabitants.
Autumn garden tasks
Tidy the edges to borders of flower beds – trim the grass, dead-head flowering plants (especially roses), remove weeds and cut back dead branches or stems. For those who love a tidy looking garden, the neat edges to flowerbeds and paving will distract from the grass being a little longer than it would be in spring and summer
Plant bulbs for a vibrant display of colour in spring. Plant daffodils between September and October, tulips in November
Give your lawn it's last mow and spread an autumn fertiliser to add nutrients while also stopping the growth of weeds and moss. This is also a good time to lay new lawn while ground warm but not too wet
Dig compost or well rotted manure into your flowerbeds to keep plant roots warm over winter
Plant or transplant evergreens, shrubs, roses or hedging while the soil is still warm and is moist enough for easy digging. September to November is considered ideal for tree planting because roots can become established before the ground freezes over
Move frost sensitive potted plants and tender perennials indoors or store in a greenhouse, garage or conservatory – it only takes one night of frost to damage more sensitive types of garden plants. If you don't have a sheltered place to keep vulnerable plants over the winter months, make sure you cover them with garden fleece or bubble wrap to protect from frost and freezing temperatures. Water less to bring on a state of semi dormancy. Digging in an ample amount of compost mulch or leaf mould should protect other more hardy plants which stay outdoors over winter
Clean garden equipment by removing all traces of rust. Store in a dry place to avoid corrosion
Prune back deciduous hedges
Rake-up leaves as often as you can. Leaves left on the lawn will block sunlight reaching the blades of grass, which may result in brown patches and moss growth. Make leaf mould from the fallen leaves. This will make a soil improver or nutrient rich mulch in which to grow seedlings. Leaf mould can be make by creating a separate leaf heap. The fibrous leaf mould retains moisture and enhances soil drainage. A leaf heap can be constructed using chicken wire and log posts allowing air to circulate. A leaf heap should take a year to rot down
Clean and cover or store garden furniture. Leaving it uncovered could encourage a green mould growing on it which then means having to do a tougher cleaning job before using the furniture again when the weather warms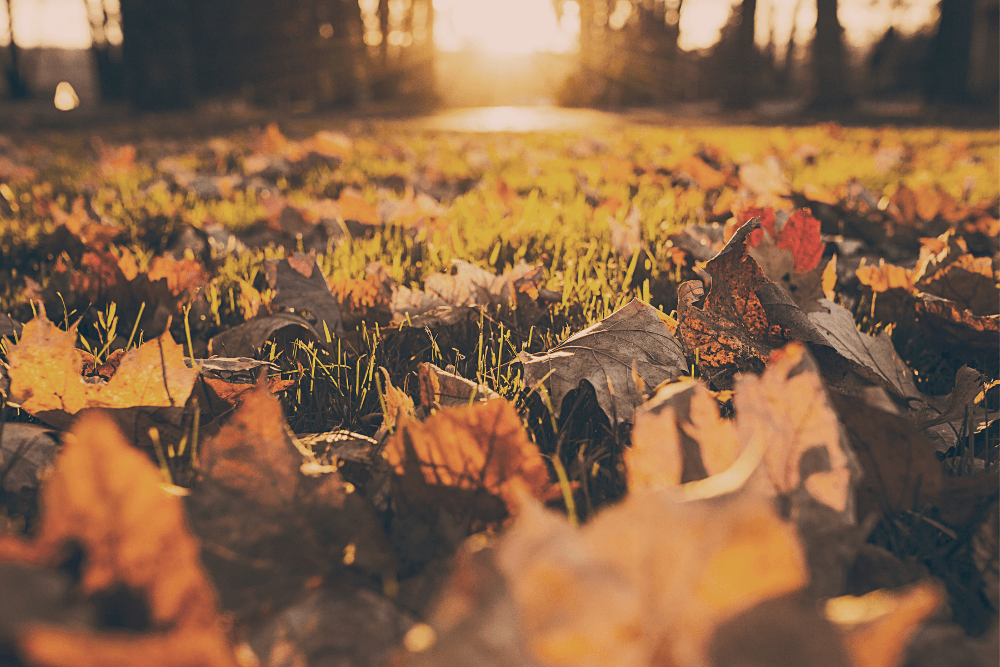 Pond maintenance tasks
Neaten overhanging plants by pruning back to reduce foliage falling into your pond
Use a skimmer to remove debris before sinking to bottom of pond
Reduce amount of food you feed you fish as they become less active as temperature drops
Remove any sludge build-up from the bottom of your pond – without disturbing hibernating pond inhabitants
Autumn is also the perfect time of the year to build a garden pond in your garden. Wildlife will love you for this addition to your outdoor space.
And, with every job having the right tools to hand helps get things done more effectively and efficiently from keeping flowerbeds weed free to skimming off the leaves from your pond and adding them to your composter. Autumn garden and pond maintenance are essential to the health of both plants and inhabitants of a garden pond.