p>Making the most of a small garden or courtyard can be a challenge, but not an impossible one. The garden space, no matter how limiting or expansive, is often referred to as the 'fourth room' because it is as important to adding value to your property as the internal design and decor therefore needs to be more than just an empty space.

There are many courtyard designs available that show you how to transform small areas into a haven of tranquility and beauty. Water features can be crafted in many different ways. You could opt for a formal courtyard fountain, a mini cascade waterfall or a natural wildlife pond. Water features can utilise some interesting items such as wooden barrels, used tractor tyres, sculptures and more. To prevent pond leaks it is important to install a proper liner. A pond liner calculator will help you to work out how much you will need to buy thereby reducing wastage or ordering too little and therefore not creating the perfect water tight feature.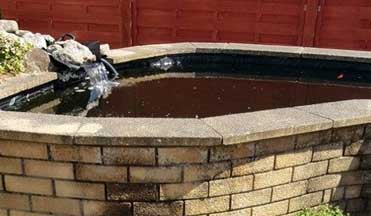 A group of aquatic plants placed in a terracotta planter lined with a rubber pond liner is a wonderful option for a small garden. A geometric shaped pond surrounded by a low brick wall is also an option. Using Wood Blox to create a raised pond also works well. Here a tailored-to-fit pond liner would be the best option for the containment of water for this raised formal water garden.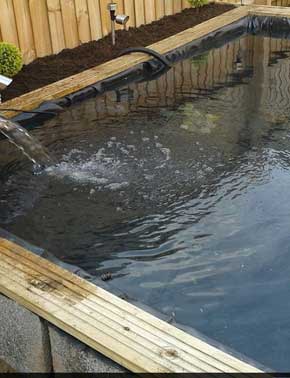 The only real limiting factors are imagination and budget. There are, however some considerations to take into account – will you be able to dig a hole? If so where will you put the soil you have dug up? Do you have access to your garden other than through the house? Is there an outside tap? Is the ground made up of a concrete slab, brick work or lawn? All these will need to be considered when drafting up your plans. Water features are one of the easiest ways to create relaxing outdoor environments.
One of the greatest joys of a garden and water gardens in particular is the joy of watching how they evolve – plants grow, fish multiply and the colour of surfaces change. It is important that you are ready to manage the changes to meet the needs of your garden. Before ordering a sheet of pond liner and protective underlay for the containment of your water garden, use a pond liner size calculator to avoid any disappointment or wastage.