Designing garden pond that brings you the perfect outcome is down to research, planning, budget and passion. Achieving all four of these steps is sure to set you up to get digging.
Humans have been irresistibly drawn to water since ancient times for it's healing and transformational properties. Today, water continues to play an important role for many psychological reasons. We are known to turn to water to find inner peace and tranquility. Garden ponds are a closed system of water that can also provide that calm place for contemplation. Adding a fountain or stream running into a pond will bring added peace and serenity.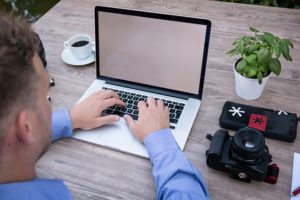 But, it isn't just humans who are attracted to water – the quickest way to attract wildlife to your garden is by building a pond.
The first step to designing garden pond is to decide whether you want it to attract wildlife, to grow a variation of aquatic plants or to keep fish. Still not sure? Then go online and start researching pond ideas. Join forum groups where pond enthusiasts share photographs of their ponds from start to finish, what has worked well and challenges they have faced.
Build a pond anytime of the year but it will establish fastest if you build it in Winter. This is also a time when you aren't spending as much time outdoors gardening so you can use that time to start putting the plans in motion. It is less demanding on the body to start the building process when the ground is still damp enough to dig. A lot of thought and careful planning is required before you go ahead and randomly dig a hole in the ground for your pond.
The second part of the garden pond planning process is to decide what design would best suit your garden, surrounding landscape and the intention for which you want a pond. As part of your initial research it also a good idea to spend time on the week-ends visiting public gardens and looking at the water gardens that have been created. No matter what your intention is for your pond, whether it be for mixed fish, Koi or as a wildlife pond, they should all have one characteristic in common: a simple, open design. The bigger a pond the easier it is to maintain.
Designing garden pond to blend with your surrounding landscape is best done by drawing a diagrammatic plan of your garden with exact dimensions. Add to that a number of garden pond plan designs of different shapes and sizes. Locate them in different points within your garden. Or, you could log on to your computer and look for a garden design website, which offer the ability to draft your own plans. There are some points to consider when siting your pond: needs to be close to a power supply to run a pond pump and filter, site away from trees as the roots can cause damage to the pond liner and some trees have toxic leaves or fruits which, if the fall into the water will change the water balance. It is also a good idea to make sure that your pond is accessible from all sides. A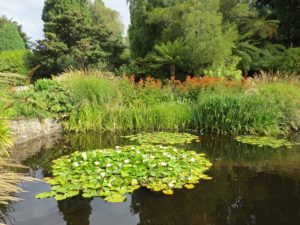 Your pond design should work in synchrony with your overall garden scheme. For instance, if your garden is wider than the length, installing a pond that is deeper than wide, can make the garden look awkward. Or, a wide pond in a long, narrow garden.
Once you have made a firm design decision, you are then ready to mark it out on the ground using a hosepipe or sand and start digging. Happy garden pond designing!
Designing garden pond with a budget
Budgeting will need to include a pond liner and protective pond underlay, pump, filter, aquatic plants and, perhaps fish too.
To know how much pond liner and underlay to order, you will find this article helpful 'How much pond liner do I need?'
For next steps on building your garden pond, this article takes you through the different stages including installing the underlay and pond liner '5 Steps to building your pond".
SAGA offers free garden and pond design software and can be found here >> Virtual garden design software