Liners Online supplied the tailored pond liner for this complex pond design. The pond is sited on a residential garden in Scotland against a majestic mountainous backdrop. The customer requested a tailored-to-fit pond liner and protective underlay to fit to the exact dimensions of the pond build.
We are passionate about the pond liners we supply and have years of experience in the business including on-site installation and fabrication.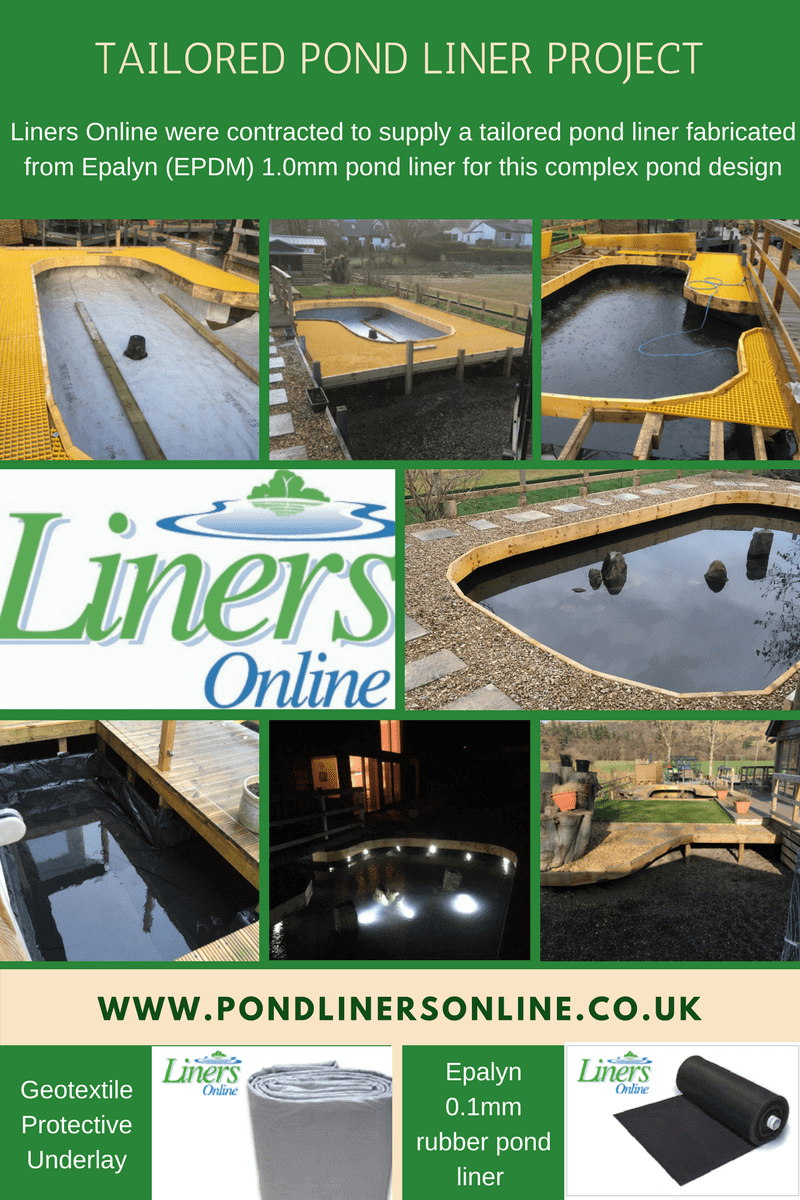 A tailored pond liner is also referred to as a box-welded pond liner. This type of liner is cut and fabricated to the exact design drawings submitted. They are then fitted to vertically sided earth, brick or concrete formal shaped ponds (rectangles, circles or "L" shapes are most common). A design that includes planting shelves, sloping bases, uneven depths or a haunched base to fit a bottom drain, can all be accommodated.
The advantage to installing a tailored pond liner is that they eliminate folds and unsightly creases. Folds to the pond liner have the potential for harbouring debris which is not ideal for koi keeping. Accumulated debris can lead to the growth of unwanted pathogens and as a result, adversely affect the health of the water.
When you order a tailored pond liner, as was the case with this customer, it will be prefabricated to your bespoke requirements using either 1.0mm EPDM rubber or 0.75mm Butyl pond liner membrane. Your pond liner will come with a 25 year guarantee provided it is installed above a protective underlay. All tailored liners are fabricated to fit the exact shape of your pond with an overlay lip over which flagstone or other edging material can be placed to secure the liner in place.
To assist us in providing a tailored pond liner, we will need a drawing showing all the dimensions. Our service offers a bespoke pond liner cut and welded to the exact shape of your pond for a snug fit.