Last year there were reports of a pond filter stollen from a popular Koi pond maintained by Maidenhead Aquatics. The theft nearly resulted in the death of more than 125 fish – 25 of which were Koi carp. It is thought that when the thieves removed the UV filter they also pulled out the water pipe resulting in the ponds lose of water.
An article in the Telegraph newspaper, June 2009 stated that police reports suggested thieves were using Google Earth to steal expensive koi carp from homeowners' ponds. Internet satellite images were used to identify gardens with ponds with twelve thefts of Koi and pond equipment worth hundreds of pounds reported over a three-week period across East Yorkshire.  One of the properties targeted has an eight foot fence and the pond is in the corner of the property so can't be seen by passers-by.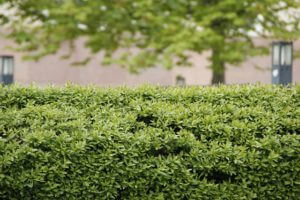 The intention of this article is not to come across as an alarmist but merely to highlight that it is better to put precautionary steps in place than to suffer a lose of equipments and, or fish as stories of theft are sadly not isolated incidents. Pond equipment is expensive and therefore attractive to anyone wanting to make easy money selling on to pond hobbyists.
Scanning through pond forum sites, pond equipment and pond fish theft is a subject that frequently crops-up for discussion so thought I would sum-up a few ideas on how to deal with the protecting your pond from the hands of thieves – and unless equipment is under lock and key, you are not likely to be covered by insurance.
Tips on pond pump, filter and fish  protection
conceal pond pumps and filters as much as possible to make it as difficult as possible to steal
build a structure around your filter to box it in – the longer it takes to gain access, the less attractive it becomes
You can box in filters in the garden to look like wheelie bin houses or compost boxes
construct a pergola over your pond to hide pond contents and equipment from satellite images
toughen the perimeter of your property to make access more of a challenge. Planting hedges and bushes along a wall or fence – plants like pyracantha or holy work wonders.
gravel paths can be noisy to walk on and will alert when someone enters your property.
make route from pond to a likely place a car or motor bike is parked as difficult to negotiate as possible – no good stealing a filter if can't carry through a narrow exit!
install a super bright spotlight with motion sensor
If someone is determined, you won't stop them. But if access to your property and pond looks too risky to get to your pond pump or filter, the opportunist is more likely to look elsewhere.
Do you have any other ideas you could share? We would love to hear from you.